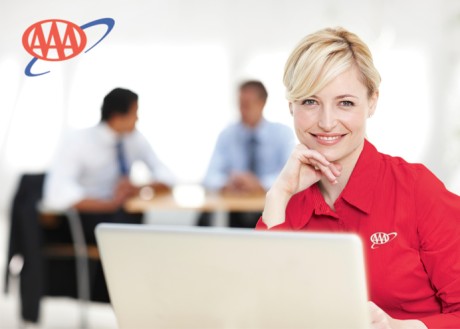 Founded in 1900, AAA is a not-for-profit organization of clubs serving 53 million members in the United States and Canada. We provide our members with high-quality, convenient automotive, travel, insurance, financial and other products and services that provide safety, security, value, peace of mind, and trust.
Locally, AAA Reading-Berks employs approximately 60 associates throughout the Berks County area. We provide a dynamic work environment that offers fair compensation, equal employment opportunities, benefit programs, education, training, and potential for advancement.
---
Our Mission
Build member relationships for a lifetime.
Our Associates
At AAA Reading-Berks, our associates are committed to providing our members with a totally satisfying experience. Therefore, we seek associates who are dedicated to this purpose, people who truly demonstrate compassion, empathy, and unsurpassed service. These are the people that help us create a loyal membership base that strengthens our mission—to be our members' most trusted provider of high quality automotive, travel, insurance and other relevant products and services that offer safety, security, peace of mind, value and convenience.
Our Culture—The AAA Way
The AAA Way is a set of core values that provide a blueprint of behaviors, defining the AAA culture within all of our business lines and support departments. By integrating these values into our day-to-day work, we support AAA's brand promise of safety, security, peace of mind, value, convenience, and trust. The AAA Way is "how we live."
The AAA Way Core Values
Expertise - Share your expertise and time to support your fellow coworkers.
Accountability - Do what you say you are going to do.
Effective Communication - Be genuine and sincere when interacting with others.
Passion and Caring - Demonstrate urgency and enthusiasm in handling the needs and concerns of others.
Operational Excellence - Challenge the status quo and ask questions to continuously improve.
---
AAA Employee Benefits
In addition to a learning environment which promotes teamwork, associates enjoy a number of terrific benefits working for AAA.
Dependent upon the position, AAA associate benefits may include:
Medical insurance
Life insurance
Dental insurance
Flexible spending accounts
Accidental death & dismemberment
Short-term disability
Long-term disability
401(k) plan
Paid time off
Company-paid training programs
Tuition reimbursement
Complimentary AAA Membership
Travel and product discounts