Summertime in the White Mountains of New Hampshire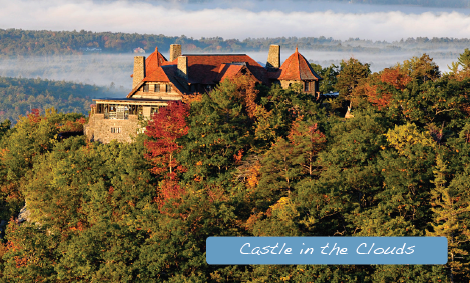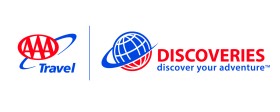 Travel Dates
July 20-24, 2020
How to Book:
Download Flyer
Itinerary
Monday, July 20: Travel to the White Mountains of New Hampshire
6:00AM: Motorcoach will depart from Lancaster, AC Moore store located in Lancaster Shopping Center on the Oregon Pike/ Route 272
side of the store
7:00AM: Motorcoach will depart from Harrisburg, AAA Central Penn, 2301 Paxton Church Road, behind the building in the upper parking
lot; travel to New Hampshire with appropriate rest and meal stops enroute.
Early evening arrival to the resort which is nestled in the White Mountains of New Hampshire. Check in for a four night stay. Enjoy a
welcome cocktail reception. You'll have time to freshen up before dinner and entertainment in the Thunderbird Lounge.
Hotel: Indian Head Resort, Lincoln, NH (Dinner)
Tuesday, July 21: Franconia Notch State Park, Cannon Mountain Aerial Tram & Hobo Railroad
After breakfast depart with our guide for a day of touring. Arrive at Franconia Notch State Park, located in the heart of the White Mountain
National Forest. Franconia Notch is a spectacular mountain pass traversed by a unique parkway which extends from the Flume Gorge, at
the south, to Echo Lake, at the north. It was the home of the famous Old Man of the Mountain, the same "Great Stone Face" immortalized
by Nathaniel Hawthorne and Daniel Webster. Enjoy a visit to the Flume Gorge Visitor Center and a 20-minute movie showcasing beautiful
Franconia Notch State Park. Then, we'll enjoy a scenic aerial tram ride up Cannon Mountain for spectacular views of the Mountain vista.
This afternoon, board the Hobo Railroad's beautifully restored vintage coach for a scenic train ride through a natural setting along the
twisting Pemigewassett River. Later, return to the resort and enjoy the resort amenities and a group dinner. (Breakfast, Dinner)
Wednesday, July 22: M/S Mount Washington Luncheon Cruise & Castle in the Clouds
Enjoy breakfast before departing with our guide for a fun-filled day touring around the Lakes Region. Arrive at Weir's Beach and board the
M/S Mount Washington for a scenic 2 1/2 hour cruise on Lake Winnipesaukee, New Hampshire's largest lake with 72 square miles of water
surface and 283 miles of shore line. Lake Winnipesaukee is surrounded by three mountain ranges and dotted with 264 islands. Following
the cruise you'll have free time in the charming village of Wolfeboro for lunch on your own. This afternoon visit Castle in the Clouds;
Thomas Plant's spectacular Arts & Crafts mansion built by over 1200 craftsmen at a cost of over $1 million in 1914. This New Hampshire
icon is wonderfully preserved to give a real sense of how country life was lived by the fabulously wealthy at the turn of the century. Finish
the day touring along one of the country's most scenic by-ways; The Kancamagus Highway enroute back to the resort. Tonight, enjoy
another delicious dinner at the resort. (Breakfast, Dinner)
Thursday, July 23: Mount Washington Hotel Tour & Lunch and Cog Railway
Enjoy breakfast and a leisurely morning at the resort before we depart for the historic Omni Mount Washington Hotel. A grand masterpiece
of Spanish Renaissance architecture, The Mount Washington Hotel in New Hampshire's White Mountains, was a two-year labor of love
for 250 master craftsmen. Conceived by industrialist Joseph Stickney, this National Historic Landmark opened in 1902 and immediately
became a favorite summer haunt for poets, presidents and princes. Enjoy a guided tour of this magnificent hotel followed by a delicious
luncheon in the grand dining room.
Following lunch we'll board the Mount Washington Cog Railway for an unforgettable and exciting "once in a lifetime" railing experience.
Enjoy spectacular views as we travel up some of the steepest railroad tracks in existence. Tonight, enjoy a delightful dinner. (Breakfast,
Lunch, Dinner)
Friday, July 24: Travel to Central Pennsylvania
After breakfast depart for Central Pennsylvania with appropriate rest and meal stops enroute. (Breakfast)
Your Trip Includes
• Free parking with roundtrip motorcoach transportation
• Four night hotel accommodations
• Baggage handling (1 bag per person)
• Meals: 4 Breakfasts, 1 Lunch, 4 Dinners
• All tours and admissions as listed per itinerary
• Local Guide Service
• All taxes and gratuities
• Services of a Discoveries Journey Manager
Trip Cost
| CATEGORY | PRICE PER PERSON |
| --- | --- |
| Double | $1,379.00 |
| Single | $1,809.00 |
| Triple | $1,309.00 |
| Quad | $1,269.00 |
$300.00 per person due at time of booking to confirm your reservation. Final Payment Due: May 26, 2020
Limits on AAA Travel's Responsibilities: The American Automobile Association, Inc., gives notice that all tickets and coupons are issued and delivered by them and all arrangements for transportation or conveyance, or for hotel accommodations are made by them as AGENTS, upon the express conditions that they shall not be liable for any injury, damage, loss, accident, delay, or irregularity which may be occasioned by reason or defect in any vehicle or through the act of default of any company or person engaged in conveying the passenger or hotel proprietor, or employee, or in carrying out arrangements of the tour, or otherwise in connection therewith. No carrier shall have or incur, any responsibility to any persons taking this tour, except its liability as a common carrier. The airline and/or steamship lines concerned are not to be held responsible for any act, omission, or events, during the time the passengers are not on board their plane or conveyances. The passage contract in use by the airline and/or steamship concerned when issued shall constitute the sole contract between the carrier and purchaser and/or passenger of these tours. The aforesaid American Automobile Association, Inc. can accept no responsibility for losses or additional expensed due to delay or changes of schedule, weather, strikes, war quarantines, or other causes. All such losses or expenses shall have to be borne by the passengers. AAA Travel Agency regrets that it cannot provide individual assistance to a tour/cruise member for walking, dining, or other personal needs. A companion must accompany persons needing such assistance.