Steamboats & Stallions - A Kentucky & Ohio Experience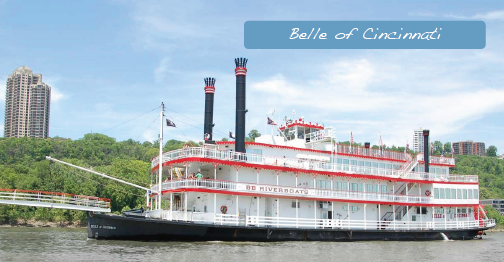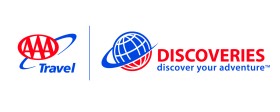 Travel Dates
April 28 - May 1, 2020
How to Book:
Download Flyer
Itinerary
Tuesday, April 28: Travel to Kentucky and Dinner cruise on the Queen City River Boats
6:00AM: Motorcoach will depart from Lancaster, AC Moore store located in Lancaster Shopping Center on the Oregon Pike/
Route 272 side of the store.
7:00AM: Depart from Harrisburg, AAA Central Penn, 2301 Paxton Church Rd; travel to Kentucky with appropriate stops
enroute.
Check into the hotel with time to freshen up before a delightful dinner cruise on the Queen City River Boats. Hotel: Holiday Inn
Riverfront, Covington, KY. (Dinner Cruise)
Wednesday, April 29: JD Lanier Mansion, Howard Steamboat Museum, Kentucky Derby Steamboat Race
After breakfast depart for the Lanier Mansion State Historic Site, as you experience history as it was in the 1800's. This Greek
Revival mansion is considered to be the "Crown Jewel" of Madison's Historic District. This afternoon lunch will be on you own
in this picturesque riverside town. Following lunch visit the Howard Steamboat Museum and Mansion. Step back in time to
the Great Steamboat Era, as you view models, paintings, photographs and other artifacts, in the 1894 mansion of the Howard
family, with its grand staircase, brass chandeliers and stained glass windows.
Check into the hotel with time to freshen up before experiencing one of the oldest river traditions, the Kentucky Derby
Steamboat Race. We'll board the Belle of Cincinnati and be a part of riverboat history as we race against the historic steamer,
the Belle of Louisville, all the while, enjoying a delightful dinner and tasting Kentucky's finest Bourbons.
Hotel: Radisson, Louisville, KY (Breakfast, Dinner Cruise)
Thursday, April 30: Taylor Made Farms and Old Friends
After Breakfast depart for Taylor Made Farms, a 1,100 acre Thoroughbred paradise. Upon arrival, you'll be treated like a part of
the Taylor Family and get to see firsthand what it takes to make a Champion! As your experience begins, you and your farm
host will visit a mare and foal division where you'll see the foaling quarters, paddocks, and of course the future stars. We'll
visit the yearling division where we'll hear about the transition from weanlings to yearlings and visit the Stallion Complex.
Enjoy lunch at Daddy Joe's followed by a tour of Old Friends, a retirement and rescue facility for pensioned Thoroughbreds.
This 136 acre farm, houses rescued and retired horses and is a "living history museum of horse racing" where you can see
retired Cup Champions, Belmont Stake winners, along with Kentucky Derby and Preakness Champions.
Tonight's dinner will be at the Washington Platform Restaurant, which was opened in 1860 as the John Armleder Wine and
Lager Beer Saloon. Check in to the hotel with the rest of the evening at your leisure. Hotel: Drury Inn, Mason, OH.
(Breakfast, Lunch, Dinner)
Friday, May 1: Horse-drawn canal boat ride, Depart for Central Pennsylvania
After breakfast depart for Coshocton Lake Park to board the Monticello III for a horse-drawn canal boat ride into Ohio's colorful
past with a glimpse of a restored section of the original Ohio-Erie Canal. Relive pre-civil war days as it is powered by two Belgian
horses, and manned by a storytelling captain. Following the canal boat depart for Central Pennsylvania with appropriate rest
and meal stops enroute. (Breakfast, Boxed Lunch)
Your Trip Includes
• Free parking with roundtrip motorcoach transportation
• Three night hotel accommodations
• Baggage handling (1 bag per person)
• Meals: 3 Breakfasts, 2 Lunches, 3 Dinners
• All tours and admissions as listed per itinerary
• All taxes and gratuities
• Services of a Discoveries Journey Manager
Trip Cost
| CATEGORY | PRICE PER PERSON |
| --- | --- |
| Double | $999.00 |
| Single | $1,229.00 |
| Triple | $929.00 |
| Quad | $889.00 |
$300.00 per person due at time of booking to confirm your reservation. Final Payment Due: March 13, 2020
Limits on AAA Travel's Responsibilities: The American Automobile Association, Inc., gives notice that all tickets and coupons are issued and delivered by them and all arrangements for transportation or conveyance, or for hotel accommodations are made by them as AGENTS, upon the express conditions that they shall not be liable for any injury, damage, loss, accident, delay, or irregularity which may be occasioned by reason or defect in any vehicle or through the act of default of any company or person engaged in conveying the passenger or hotel proprietor, or employee, or in carrying out arrangements of the tour, or otherwise in connection therewith. No carrier shall have or incur, any responsibility to any persons taking this tour, except its liability as a common carrier. The airline and/or steamship lines concerned are not to be held responsible for any act, omission, or events, during the time the passengers are not on board their plane or conveyances. The passage contract in use by the airline and/or steamship concerned when issued shall constitute the sole contract between the carrier and purchaser and/or passenger of these tours. The aforesaid American Automobile Association, Inc. can accept no responsibility for losses or additional expensed due to delay or changes of schedule, weather, strikes, war quarantines, or other causes. All such losses or expenses shall have to be borne by the passengers. AAA Travel Agency regrets that it cannot provide individual assistance to a tour/cruise member for walking, dining, or other personal needs. A companion must accompany persons needing such assistance.