Springtime in the Gardens of Brandywine Valley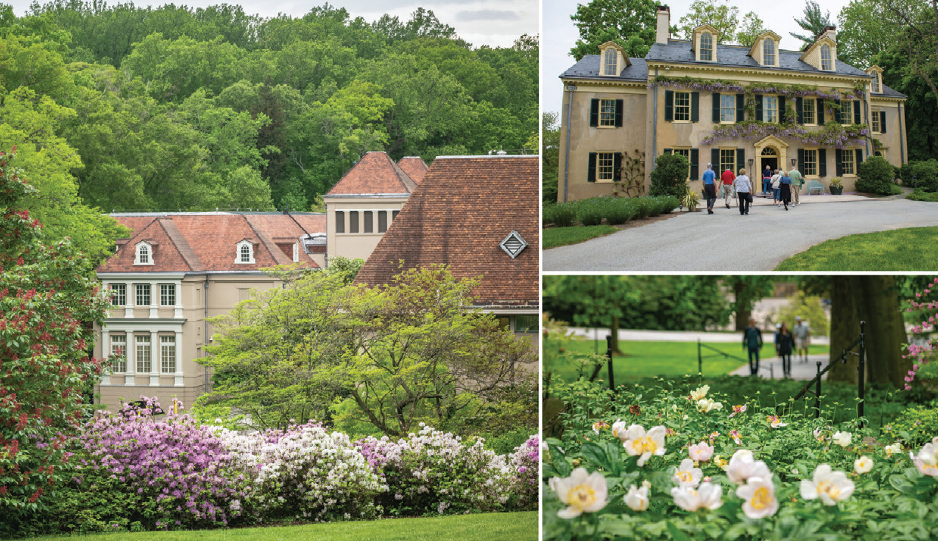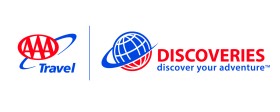 Travel Dates
May 14, 2020
How to Book:
Download Flyer
Itinerary
7:00AM: Motorcoach will depart from Harrisburg, AAA Central
Penn office, 2301 Paxton Church Rd, upper lot behind the
building.
8:00AM: Motorcoach will depart from Lancaster, AC Moore store,
at the Lancaster Shopping Center on the Oregon Pike/Route 272
side of the store; travel to Wilmington with a rest stop enroute.
Our first stop will be at Winterthur for a narrated garden tram tour that features
highlights of the gardens and introduces the history of Winterthur. Followed by
a guided introductory tour of the home to see exquisite spaces in which Henry
Francis du Pont entertained family and friends in grand style. Enjoy time on
your own to explore the Exhibition Galleries including the Campbell Collection
of Soup Tureens.
This afternoon arrive at Hagley for a delightful buffet lunch with a horticulturalist
to hear the stories and history behind the planting in the E.I du Pont garden
and tips on how to grow your own backyard garden. Following lunch enjoy the
Brandywine tour where you will take a journey through the historic DuPont
Company black powder yards, and the garden and grounds of the first du Pont
family home in America. While on the tour you'll see demonstrations of the
nineteenth-century machine shop, watch a water turbine bring the eight-ton
iron roll mills to life, and witness a black powder explosion. Then we'll visit
the du Pont family home, office, and garden to learn about how the family
lived, worked, played and what makes Hagley so unique. This evening board
the Riverboat Queen, a restored paddlewheeler for a scenic cruise along the
Brandywine River.
7:00PM: Approximate departure time for Central Pennsylvania
with a fast food dinner stop enroute.
9:00PM: Approximate arrival time back in Lancaster.
10:00PM: Approximate arrival time back in Harrisburg.
Your Trip Includes
• Free parking with roundtrip motorcoach transportation
• All tours and admissions as listed per itinerary
• Lunch at Hagley with a Horticulturalist- ancestral home,
gardens and gunpowder works of the DuPont Family
• Riverboat Queen Cruise
• All taxes and gratuities
• Services of a Discoveries Journey Manager
Trip Cost
Full payment of $199.00 per person is due upon confirmation of reservation and is payable by cash, check, or credit card to AAA Reading Berks.
Limits on AAA Travel's Responsibilities: The American Automobile Association, Inc., gives notice that all tickets and coupons are issued and delivered by them and all arrangements for transportation or conveyance, or for hotel accommodations are made by them as AGENTS, upon the express conditions that they shall not be liable for any injury, damage, loss, accident, delay, or irregularity which may be occasioned by reason or defect in any vehicle or through the act of default of any company or person engaged in conveying the passenger or hotel proprietor, or employee, or in carrying out arrangements of the tour, or otherwise in connection therewith. No carrier shall have or incur, any responsibility to any persons taking this tour, except its liability as a common carrier. The airline and/or steamship lines concerned are not to be held responsible for any act, omission, or events, during the time the passengers are not on board their plane or conveyances. The passage contract in use by the airline and/or steamship concerned when issued shall constitute the sole contract between the carrier and purchaser and/or passenger of these tours. The aforesaid American Automobile Association, Inc. can accept no responsibility for losses or additional expensed due to delay or changes of schedule, weather, strikes, war quarantines, or other causes. All such losses or expenses shall have to be borne by the passengers. AAA Travel Agency regrets that it cannot provide individual assistance to a tour/cruise member for walking, dining, or other personal needs. A companion must accompany persons needing such assistance.