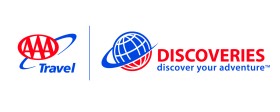 Travel Dates
October 7-9, 2020
How to Book:
Download Flyer
Itinerary
Wednesday, October 7: Travel to Pittsburgh, Senator John Heinz History Center, Duquesne Incline
6:30AM: Motorcoach will depart from Lancaster, AC Moore store located in Lancaster Shopping Center on the Oregon Pike/
Route 272 side of the store.
7:30AM: Depart from Harrisburg, AAA Central Penn, 2301 Paxton Church Rd; travel to Pittsburgh with a rest stop en route.
Arrive in Pittsburgh to meet our local guide for a driving tour of this vibrant, multi-cultural city. We will stop at the famous
Strip District for independent time to have lunch and explore the unique shops. Following lunch visit the Senator John
Heinz History Center devoted to the history and heritage of Western Pennsylvania and a proud affiliate of the Smithsonian
Institution.
This evening check into the hotel with time to freshen up before dinner at the LeMont Restaurant. Following dinner enjoy a
ride on the Duquesne Incline, a century-old funicular, where you will ride to the top and step out onto Mt. Washington for a
spectacular view of Pittsburgh. Hotel: Hampton Inn Greentree, Pittsburgh, PA. (Dinner)
Thursday, October 8: Heinz Memorial Chapel, The Henry Clay Frick Mansion, Gateway Clipper Cruise
After breakfast meet our guide for a day of touring. The first stop will be at the University of Pittsburgh's Nationality Rooms,
located in the Cathedral of Learning. These classrooms were designed to represent the culture of various ethnic groups that
settled in the Pittsburgh area and are supported by cultural groups and governments. Then visit the Heinz Memorial Chapel
with 23 stained glass windows containing nearly 250,000 pieces of glass. Sit back and relax as the guide leads the way to
"Clayton", The Henry Clay Frick Mansion, a turn-of-the-20th century Victorian home that tells the story of Pittsburgh during
the gilded age.
On the grounds of Clayton you will have time to explore the Frick Art Museum. Travel back in time at the Car and Carriage
Museum, or stroll the scenic gardens and greenhouse. This evening return to the hotel to freshen up before a dinner cruise
on the Gateway Clipper. (Breakfast, Dinner Cruise)
Friday, October 9: Heinz Field tour, Phipps Conservatory and Botanical Gardens
After breakfast depart with our guide for a tour of Heinz Field, home of the Pittsburgh Steelers Football Club. Lunch will be
at The Grand Concourse located in the restored Pittsburgh & Lake Erie Train Station. This afternoon arrive at the Phipps
Conservatory and Botanical Gardens and experience a green oasis in the middle of Pittsburgh's vibrant Oakland neighborhood.
Phipps Conservatory and Botanical Gardens has provided a world class garden experience since 1893. Explore the beauty
and wonders of nature at Phipps, encompassing 15 acres, a 14- room glasshouse and 23 distinct gardens. Indulge your senses
with breathtaking seasonal flower shows and exhibits, groundbreaking sustainable architecture, gorgeous outdoor gardens
and green rooftops.
3:30PM: Approximate departure time for Central Pennsylvania with appropriate rest and meal stops en route.
(Breakfast, Lunch)
Your Trip Includes
• Free parking with roundtrip motorcoach transportation
• Two night hotel accommodations
• Baggage handling (1 bag per person)
• Meals: 2 Breakfasts, 1 Lunch, 1 Dinner
• Dinner Cruise onboard the Gateway Clipper
• All tours and admissions as listed per itinerary
• Local Guide Service
• All taxes and gratuities
• Services of a Discoveries Journey Manager
Trip Cost
| CATEGORY | PRICE PER PERSON |
| --- | --- |
| Double | $769.00 |
| Single | $929.00 |
| Triple | $729.00 |
| Quad | $699.00 |
$150.00 per person due at time of booking to confirm your reservation. Final Payment Due: August 17, 2020
Limits on AAA Travel's Responsibilities: The American Automobile Association, Inc., gives notice that all tickets and coupons are issued and delivered by them and all arrangements for transportation or conveyance, or for hotel accommodations are made by them as AGENTS, upon the express conditions that they shall not be liable for any injury, damage, loss, accident, delay, or irregularity which may be occasioned by reason or defect in any vehicle or through the act of default of any company or person engaged in conveying the passenger or hotel proprietor, or employee, or in carrying out arrangements of the tour, or otherwise in connection therewith. No carrier shall have or incur, any responsibility to any persons taking this tour, except its liability as a common carrier. The airline and/or steamship lines concerned are not to be held responsible for any act, omission, or events, during the time the passengers are not on board their plane or conveyances. The passage contract in use by the airline and/or steamship concerned when issued shall constitute the sole contract between the carrier and purchaser and/or passenger of these tours. The aforesaid American Automobile Association, Inc. can accept no responsibility for losses or additional expensed due to delay or changes of schedule, weather, strikes, war quarantines, or other causes. All such losses or expenses shall have to be borne by the passengers. AAA Travel Agency regrets that it cannot provide individual assistance to a tour/cruise member for walking, dining, or other personal needs. A companion must accompany persons needing such assistance.