HARRIET TUBMAN BY LAND & SEA TOUR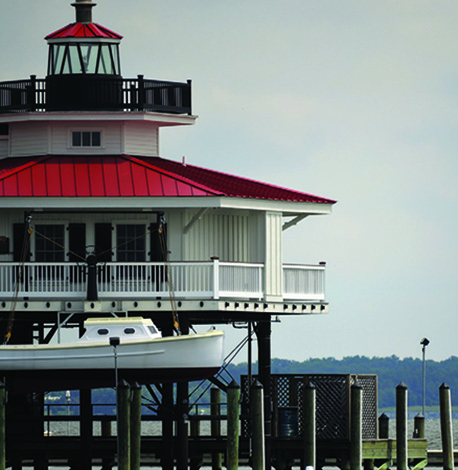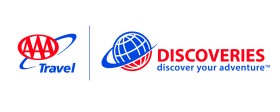 Travel Dates
Friday, July 26, 2019
$199 Per Person
How to Book:
Itinerary
MOTORCOACH ITINERARY
Morning arrival in Cambridge, MD to pick up the local guide. Travel along
the "Highway to Freedom", and learn about the life and accomplishments
of Harriet Tubman, a courageous women who led enslaved people to
freedom. We will wind through the rural landscape of Maryland's Eastern
Shore, while passing landmarks such as the Stanley Institute, and Stewart's
Canal, where Harriet Tubman worked alongside her father as a young
adult.
Step aboard the Sawyer, a 52-ft vessel for a narrated cruise along
the waterways where Harriet Tubman worked and learned valuable
information, which she later used to guide fellow slaves to freedom using
the Underground Railroad.
This afternoon enjoy a delightful lunch at Old Salty's Restaurant. Following
lunch visit the Harriet Tubman Underground Railroad State Park and
Visitor Center, which features 10,000 square feet of enlightening exhibits
that feature information about her childhood and young adulthood.
On the way back to Cambridge learn more about landmarks that were
significant to Tubman's life, including the Little Blackwater River Bridge,
Brodess Farm, and the Bucktown Village Store.
Itinerary is subject to change at any time without notification and or compensation.
TIMELINE
5:00AM - Motorcoach will depart Lancaster, AC Moore store, at
the Lancaster Shopping Center on the Oregon Pike/Route 272
side of the store.
6:00AM - Motorcoach will depart from Harrisburg, AAA Central
Penn, 2301 Paxton Church Rd, upper lot behind the building;
travel to Maryland with a brief rest stop en route.
4:00PM - Depart for Central Pennsylvania with a fast food rest
stop en route.
8:00PM - Approximate arrival time back in Harrisburg.
9:00PM - Approximate arrival time back in Lancaster.
Your Trip Includes
• Free parking with roundtrip motorcoach transportation
• All tours and admissions as listed per itinerary
• Lunch at Old Salty's Restaurant
• Narrated boat cruise onboard the Sawyer
• Local Guide Service
• All taxes and gratuities
• Services of a Discoveries Journey Manager
Trip Cost
$199.00 PER PERSON
Limits on AAA Travel's Responsibilities: The American Automobile Association, Inc., gives notice that all tickets and coupons are issued and delivered by them and all arrangements for transportation or conveyance, or for hotel accommodations are made by them as AGENTS, upon the express conditions that they shall not be liable for any injury, damage, loss, accident, delay, or irregularity which may be occasioned by reason or defect in any vehicle or through the act of default of any company or person engaged in conveying the passenger or hotel proprietor, or employee, or in carrying out arrangements of the tour, or otherwise in connection therewith. No carrier shall have or incur, any responsibility to any persons taking this tour, except its liability as a common carrier. The airline and/or steamship lines concerned are not to be held responsible for any act, omission, or events, during the time the passengers are not on board their plane or conveyances. The passage contract in use by the airline and/or steamship concerned when issued shall constitute the sole contract between the carrier and purchaser and/or passenger of these tours. The aforesaid American Automobile Association, Inc. can accept no responsibility for losses or additional expensed due to delay or changes of schedule, weather, strikes, war quarantines, or other causes. All such losses or expenses shall have to be borne by the passengers. AAA Travel Agency regrets that it cannot provide individual assistance to a tour/cruise member for walking, dining, or other personal needs. A companion must accompany persons needing such assistance.