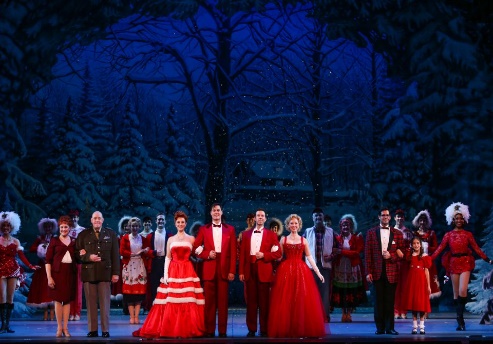 Travel Dates
Tuesday, December 03, 2019
How to Book:
Download Flyer
Itinerary
| TIME: | SCHEDULE: |
| --- | --- |
| 8:30am | Depart AAA Reading-Berks in Wyomissing |
| 9:45am | Arrive American Music Theater in Lancaster |
| 10:30am - 12:45pm | American Music Theater "Joy to the World" holiday presentation |
| 1:00pm | Bird in Hand Restaurant buffet luncheon |
| 3:00pm | Visit Kitchen Kettle with free time to shop at over 40 shops |
| 5:00pm | Depart Kitchen Kettel for return to AAA in Wyomissing |
| 6:00pm | Arrival AAA in Wyomissing |
Your Trip Includes
• ROUND TRIP TRANSPORTATION FROM AAA IN WYOMISSING
• AMERICAN MUSIC THEATER HOLIDAY PRESENTATION OF "JOY TO THE WORLD" INCLUDING FESTIVE HOLIDAY MUSIC, ENTERTAINING SKITS WITH BEAUTIFUL PRODUCTION SETS
• BUFFET LUNCH AT BIRD IN HAND RESTAURANT, INCLUDING TAX AND GRATUITIES
• KITCHEN KETTLE VILLAGE WITH FREE TIME TO SHOP AT OVER 40 ARTISAN SHOPS
• ENJOY HOLIDAY CAROLERS, FESTIVE DECORATIONS AND HOLIDAY ACTIVITIES
• BUS DRIVER GRATUITIES
• ESCORT
Trip Cost
$110.00 PER PERSON
Full payment is due upon confirmation and is non-refundable; therefore, trip cancellation insurance is recommended for this trip. Please speak to your AAA travel consultant for details.
Limits on AAA Travel's Responsibilities: The American Automobile Association, Inc., gives notice that all tickets and coupons are issued and delivered by them and all arrangements for transportation or conveyance, or for hotel accommodations are made by them as AGENTS, upon the express conditions that they shall not be liable for any injury, damage, loss, accident, delay, or irregularity which may be occasioned by reason or defect in any vehicle or through the act of default of any company or person engaged in conveying the passenger or hotel proprietor, or employee, or in carrying out arrangements of the tour, or otherwise in connection therewith. No carrier shall have or incur, any responsibility to any persons taking this tour, except its liability as a common carrier. The airline and/or steamship lines concerned are not to be held responsible for any act, omission, or events, during the time the passengers are not on board their plane or conveyances. The passage contract in use by the airline and/or steamship concerned when issued shall constitute the sole contract between the carrier and purchaser and/or passenger of these tours. The aforesaid American Automobile Association, Inc. can accept no responsibility for losses or additional expensed due to delay or changes of schedule, weather, strikes, war quarantines, or other causes. All such losses or expenses shall have to be borne by the passengers. AAA Travel Agency regrets that it cannot provide individual assistance to a tour/cruise member for walking, dining, or other personal needs. A companion must accompany persons needing such assistance.