Adirondack Balloon Festival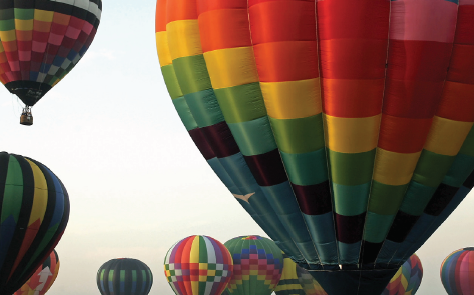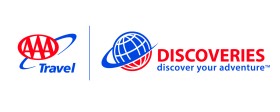 Travel Dates
September 17-20, 2020
How to Book:
Download Flyer
Itinerary
Thursday, September 17: Travel to the Adirondacks
8:00AM: Motorcoach will depart from Lancaster, AC Moore store located in Lancaster Shopping Center on the Oregon Pike/
Route 272 side of the store.
9:00AM: Depart from Harrisburg, AAA Central Penn, 2301 Paxton Church Rd; travel to Glen Falls, NY with appropriate rest
and meal stops enroute.
This weekend dozens of hot air balloons float over the mountains at the Adirondacks Balloon Festival. For over 40 years, hot
air balloonists from across the United States and around the world have gathered in the Lake George Area to float high above
the majestic Adirondack Mountains for a once-in-a-lifetime experience!
Upon arrival at the hotel, we'll be met with a warm greeting and welcome reception! Take time to freshen up and relax
before a delightful group dinner. Hotel: The Queensbury Hotel, Glens Falls, NY. (Dinner)
Friday, September 18: Lake Placid Touring, Olympic Center, Olympic Jumping Complex tour and Balloon Launch
After breakfast, we'll meet our local step on guide for a tour of the beautiful Lake Placid area! Tour the Olympic Center which
highlights some of the greatest, most memorable moments in winter sports history. Eric Heiden, in his gold suit, streaked to
five speed skating victories, and the United States Hockey team won its Miracle on Ice game against the Soviet Union. This
Olympic Center is a world-class athletic facility and continues to host major international competitions. Then it's on to the
Olympic Jumping Complex. You'll get to see the ramp that Olympic ski jumpers launch from before flying more than the
length of a football field. Take the glass enclosed elevator to the observation deck of the K-120 meter jump. At the top you
will find a panoramic view of the Adirondack high peaks as you stroll through the ski jumpers preparation room. Then get a
bird's eye view of what the jumpers see as they start to accelerate towards the end of the ramp.
This evening we'll venture to the Floyd Bennett Memorial Airport to view the first of our two balloon launches where we'll
witness the flight of up to 80 hot air balloons. (The balloon launch is weather and wind conditions permitting). After the
launch, we'll enjoy a dinner at one of the area's great restaurants! (Breakfast, Dinner)
Saturday, September 19: Lake George touring, Luncheon Cruise & Adirondack Balloon Festival
After breakfast we'll meet our local guide for a tour of the historic Lake George area. Then we'll make our way to the summit
of Prospect Mountain for a view of the lake and the magnificent mountains beyond. The guide will share stories of the rich
and famous that settled in the area as we travel along the shoreline of "Millionaire's Row". Visit Coopers Cave Overlook, the
site of the fictional hiding place of Hawkeye and his companions which was made famous in the James Fenimore Cooper
novel The Last of the Mohicans. We'll see spectacular views of the Hudson River from the viewing platform.
This afternoon board the Lac du Saint Sacrement for a scenic luncheon cruise around Lake George. Following the cruise we'll
venture back to Floyd Bennett Memorial Airport to partake in the Adirondack Balloon Festival! You'll have time to enjoy the
craft fair, live entertainment, food vendors and the early evening balloon launch. Gaze at the spectacular flight of up to 100
hot air balloons. (The balloon launch is weather and wind conditions permitting). Tonight, we'll gather for another delicious
dinner. (Breakfast, Lunch Cruise, Dinner)
Sunday, September 20: Nettle Meadow Farm and Oscar's Adirondack Smokehouse
After breakfast depart for Nettle Meadow Farm and Artisan Cheese. This 50-acre goat and sheep farm and award-winning
cheese company is home to over 300 goats, and several dozen sheep. The farm is committed to the principals of natural
ingredients, happy and healthy animals, and carefully hand-crafted artisan cheeses. Enjoy a visit to the cheese shop and tour
of the farm. From here, we'll make a stop at Oscar's Adirondack Smokehouse, a family business dating back to 1943. Sample
their famous smoked meats, cheeses, and a selection of local products such as mustard, maple syrup, goat cheese, sauces
and baked goods. Oscar's is truly the hidden gem of the North Country and touted by foodie celebrities such as Rachael Ray
and Guy Fieri.
This afternoon depart for Central Pennsylvania with appropriate rest and meal stops enroute. (Breakfast)
Your Trip Includes
• Three night hotel accommodations
• Baggage handling (1 bag per person)
• Meals: 3 Breakfasts, 1 Lunch Cruise, 3 Dinners
• All tours and admissions as listed per itinerary
• Local Guide Service
• All taxes and gratuities
• Services of a Discoveries Journey Manager
Trip Cost
| CATEGORY | PRICE PER PERSON |
| --- | --- |
| Double | $1,199.00 |
| Single | $1,579.00 |
| Triple | $1,089.00 |
| Quad | $1,029.00 |
$300.00 per person due at time of booking to confirm your reservation. Final Payment Due: July 20, 2020
Limits on AAA Travel's Responsibilities: The American Automobile Association, Inc., gives notice that all tickets and coupons are issued and delivered by them and all arrangements for transportation or conveyance, or for hotel accommodations are made by them as AGENTS, upon the express conditions that they shall not be liable for any injury, damage, loss, accident, delay, or irregularity which may be occasioned by reason or defect in any vehicle or through the act of default of any company or person engaged in conveying the passenger or hotel proprietor, or employee, or in carrying out arrangements of the tour, or otherwise in connection therewith. No carrier shall have or incur, any responsibility to any persons taking this tour, except its liability as a common carrier. The airline and/or steamship lines concerned are not to be held responsible for any act, omission, or events, during the time the passengers are not on board their plane or conveyances. The passage contract in use by the airline and/or steamship concerned when issued shall constitute the sole contract between the carrier and purchaser and/or passenger of these tours. The aforesaid American Automobile Association, Inc. can accept no responsibility for losses or additional expensed due to delay or changes of schedule, weather, strikes, war quarantines, or other causes. All such losses or expenses shall have to be borne by the passengers. AAA Travel Agency regrets that it cannot provide individual assistance to a tour/cruise member for walking, dining, or other personal needs. A companion must accompany persons needing such assistance.