7921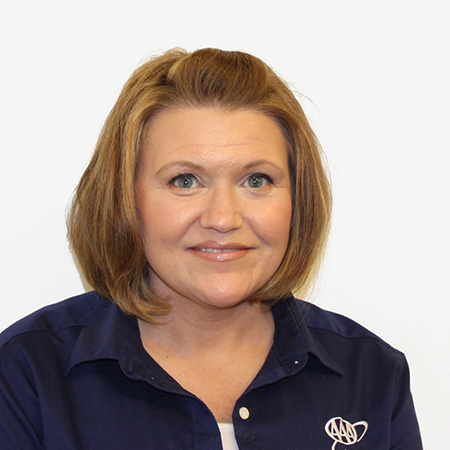 Stacey
Kissinger
Hours:
Mon, Tues, Thurs & Fri - 9 am to 5 pm
Wednesday - 9 am to 7 pm
Saturday - 9 am to Noon
Years Experience:
2 years
About Me:
I have over 32 years' experience in customer service.  I spent the past 7 years in the car business selling and financing cars.
How I Can Help You:
I am happy to assist you with your vacation…whether it is flights, a limo to the airport, car rental, cruise or tour. 
Certifications:
Disney
Cunard
Hilton
Rocky Mountaineer
Sandals
MGM Resorts
Universal Orlando
Wyndham
Hawaii
Industry Experience:
Traveled to Colorado, Las Vegas, Mexico, on Royal Caribbean Cruise lines, Niagara Falls, New Orleans.
Favorite Vacation:
– Denver, Colorado was my favorite destination.  You walk out of the Denver airport to a view of Pike's Peak in the background.  I golfed in shorts on New Year's day while it was snowing in the mountains.  It doesn't get much better than that.
Dream Vacation:
My dream vacation would be a beach, crystal blue water, and sunshine.